Give Me
One Afternoon

& I'll Show You How To Transform Your Social Media Account Into A Well-Oiled Client Generating Machine!
What will it mean to you when you have a predictable, and reliable system in place that gets you qualified leads, and business through your personal social media accounts? All through your personal stories and shares...
Without risking even a dime on ads, or software. That's right, you do it all yourself. That feels amazing, right?
Having the ability to attract customers through your words is powerful! Getting your dream clients eagerly wait to work with you... Knowing exactly what to say to build interest, desire, and massive demand.
Well, I have great news for you...
You're going to learn all of this, and it's not as difficult as you may think.
In fact, I've narrowed it down to a simple digital course you can watch in one after-noon.
About Daniel Grenbom
I'm a business coach & consultant that helps business owners grow their businesses by building a strong online presence and generating leads & sales through effective content marketing.
In the last 3 years, I've shown 300+ business owners how to quickly generate more clients through content (& without all the years of hard work and trial or error)
Now, after helping them gain amazing results, I want to help you too.
Happy customers
I have transformed my story!
Daniel is super passionate, helpful & knowledgeable. He was able to gently nudge my resistance to showing up & posting to out into the ethers, allowing me to post daily, with confidence, for 30 days straight. I am confident I have transformed my story about not wanting to be seen into one that says it's cool to be seen. If you're sitting on the fence about joining Daniel's programmes, get off it & go join!
I have gained so many insights!
Daniel Grenbom is amazing in his field of work, I have gained so many insights and techniques to improve my business and will continue to learn and grow under his guidance. Awesome guy to learn from and sending nothing but positive vibes!
His approach is genuine and no BS
Daniel is an extremely knowledgable and generous guy. His approach is genuine and no BS. I have learned a lot from him and keep learning every day.
96% Of Business Owners Don't Generate Enough New Leads & Sales Every Month...
Sadly, over 10 year period, 96% of businesses fail. It doesn't even mean that the remaining 4% are profitable. It just means they're still standing.
The leading cause? You guessed that right, they fail to generate a consistent stream of new clients...
For most, it's not really their fault. They just haven't been taught how to do that right. It doesn't have to be this way for you though...
We can show you exactly what we do to drive more clients for your business than you'll possibly know how to handle, and how my clients are able to use social media to generate leads in a fraction of the time.
But more importantly, you'll learn how to avoid the most common mistakes that the other 96% of business owners do to sabotage any chance they have of survival...
Invest in The Content Mastery today and learn how to consistently create content that results in paying customers. All Organically, without having to pay or waste time and money on software, ads, or spammy tactics.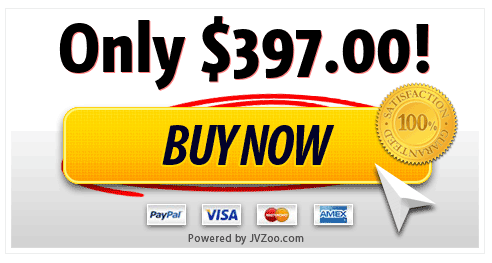 100% Satisfaction-Guarantee.
If, for any reason, you don't like this amazing program, you can get a full refund anytime within 30 days after your purchase. If you have any issues, just get in touch with me and I'll either help you out until you get the results you need or give you a swift refund.
Here's what people are saying about me
He's all about relationships
Daniel is awesome! He's very knowledgeable and approachable. You can tell even after just talking to him a short amount of time that he really knows what he is talking about and he's all about relationships and building and maintaining them while growing a business! I feel fortunate to be learning from someone so nice and knowledgeable! Thank you Daniel!
Highly recommend his programs!!
Daniel has created an amazing challenge and accountability system for content creation! I learned so much about the right way to show up online and how to effectively create engaging content. He himself is very engaging and gets right to the point with access to valuable resources that will save me so much time. Highly recommend his programs!!

Knows the meaning of over delievering!
I just finished a 30 day content creation challenge by Daniel Grenbom. The information was awesome but what was even more valuable was the simple but yet insanely powerful accountability system he put in place. Daniel really knows the meaning of over delievering and showing up. Highly impressive.