Rich Dad Poor Dad By Robert Kiyosaki
What the Rich Teach Their Kids About Money That the Poor and Middle Class Do Not!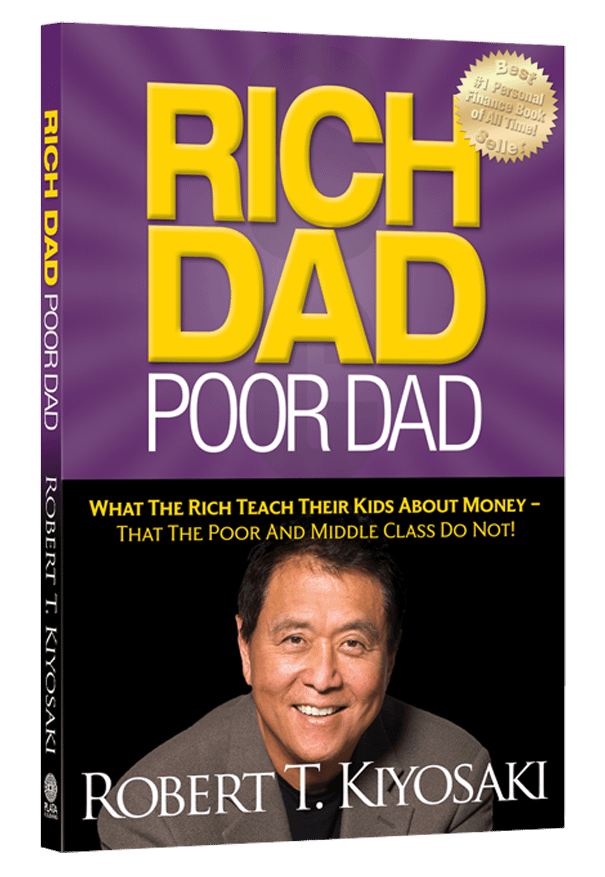 What is the difference between working for money and making your money work for you?
Rich dad poor is a book by Robert Kiyosaki, that digs deep into this question. Furthermore, the book challenges that old adage that says "you need to earn a high income to be rich"

In the book, Kiyosaki speaks of two father figures who shaped who he is today. The two fathers have a number of things in common. First and foremost, both dads love and care for their sons. They are also very involved parents who want to guide and instruct their kids. The key contrast between the two dads is, one is rich and the other is poor.
Kiyosaki's biological father is 'POOR DAD'. 'RICH DAD', is the father of Kiyosaki's childhood friend who takes an interest in him.
If you have read the book, you noticed that in it, Robert Kiyosaki as the narrator often uses descriptive language (adjectives) to describe his experiences as a child.
Writing in consultation with Sharon L. Lechter. Kiyosaki's book Rich Dad Poor Dad, that has reportedly sold more than thirty-two million copies, presents Five Essential Lessons.
Rich people don't work for money. They have their money work for them.
Poor people acquire liabilities; rich people acquire assets.
Financial literacy is only learned through experience.
Think in terms of opportunity and learn to sell.
Self-doubt and fear, are the greatest barriers to success.
With that in mind. The book is about his real dad, who is described as a "self-doubting fearful loser who died and left the family in debt".
Rich dad was as Kiyosaki puts it a "self-made, bold-winner" who instead of leaving debt, left money to his family and charities.
In the book, Kiyosaki describes different experiences at different ages with each experience presenting a new lesson. He uses a wealth of related symbolism, imagery, and anecdotes to inspire the reader to identify with his experiences.
"its self-inflicted fear and ignorance that keeps people trapped"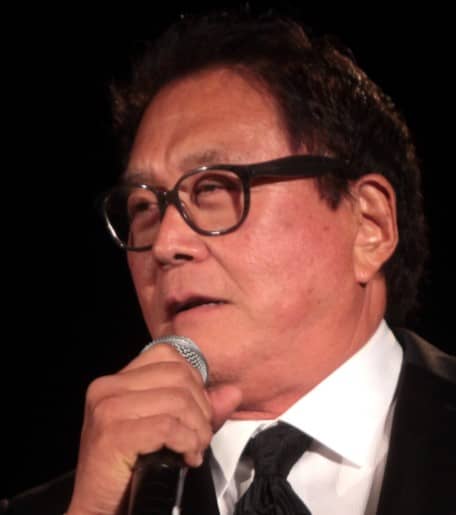 The multi-talented author, business coach, entrepreneur and motivational speaker Robert Kiyosaki, is according to wealthgorilla.com worth $80 million. He has written over 18 books, the most famous being "Rich dad, Poor Dad".
After reading this summary, we recommend the following good reads from Kiyosaki:

But Wait!
There is so much more you are missing …
If you liked the summary, and you find the topic interesting, don't just stop here! there are so many more "hidden gems" I couldn't possibly cover in the summary. There is a reason why books aren't 10 pages long… it takes time to create a life-changing lesson.